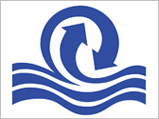 The Free Recycled Water Fill Station at the CCCSD Household Hazardous Waste facility in Martinez has extended their hours and added more hose bibs.
Due to increased demand from residential users, hours were changed to 8:00AM to 6:00PM – Monday through Saturday, for the summer.
The recycled water fill station also installed more hose bibs and re-routed their water header to supply more pressure. There are now 7 hose bibs.
Traffic has also been re-routed around the facility and traffic control is in place as well.
Address: 4797 Imhoff Place, Martinez, CA 94553
More information available at http://centralsan.org/index.cfm?navid=1348
If this is your first time and are interested in hauling your own recycled water, check out the "Step-by-step – getting and unloading recycled water from the CCCSD Residential Fill Station" guide on this website.
You will also need to provide your own tank, CCCSD doesn't sell them, unfortunately. Find tanks for your vehicle here!